Oh my yum! Not only for the clever mini Jack Be Little punkin' recipe, but for the savory poetry.
Jama's Alphabet Soup
It's here, it's here! My favorite season of the year!
Happy Autumn, Cutie Pies!
To celebrate, I'm sharing four haiku from that delectable harvest of foodie goodness, Yum! ¡MmMm! ¡Qué Rico!: Americas' Sproutingsby Pat Mora and Rafael López (Lee & Low, 2007).
This mouth-watering collection features fourteen familiar foods native to the Americas (corn, blueberries, chiles, tomatoes, pecans, pumpkins). With choice sensory details, touches of whimsy, and a generous sprinkling of joy, Ms. Mora captures their very essence, illuminating how these foods have enriched our lives for centuries (hello, chocolate!). 🙂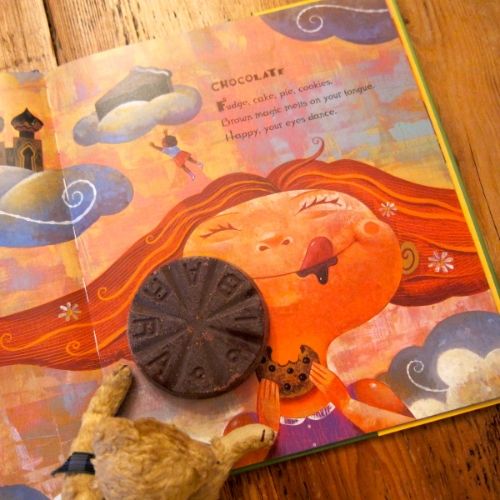 Each of the haiku is paired with a sidebar brimming with fascinating tidbits about the food's origin, history, cultural significance and/or current uses.
View original post 588 more words